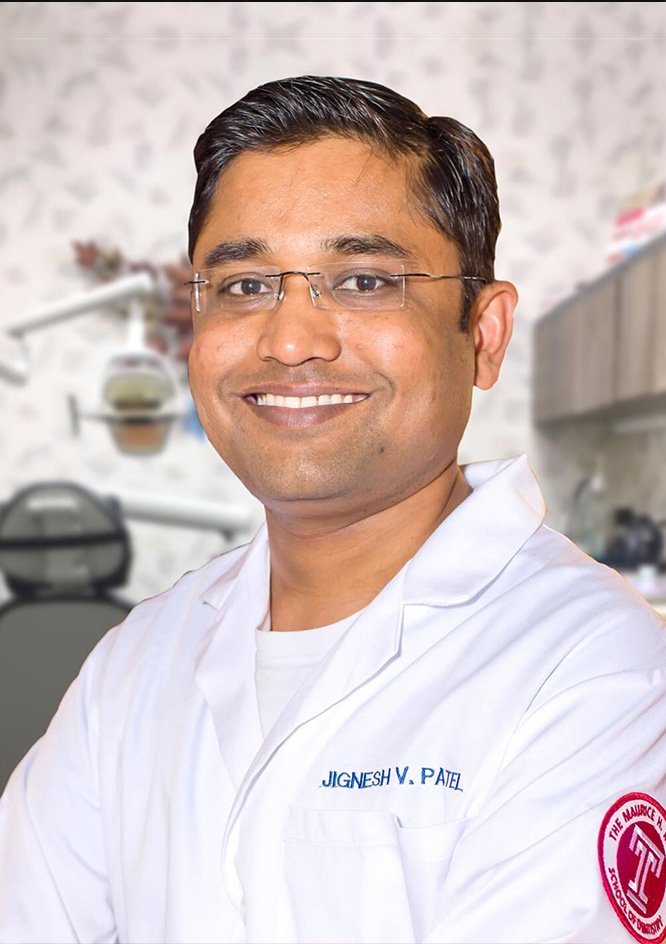 Dr. Jignesh Patel
DMD
Phone :

Email :

Website :
Address :

233 S 3rd St, Lehighton, PA 18235, USA

About Me :

Dr. Patel has been a practicing General dentistry since 2008. He was originally trained in India and earned his BDS degree at the Government Dental College and Hospital at Saurashtra University. He was also a member of the Indian Dental Association.

In The United States of America, Dr. Patel Graduated with Honors from Kornberg School of Dentistry at Temple University. Since earning a degree in Dental Medicine from Temple University, Dr. Patel has been increasingly involved with practicing advanced dentistry and in continuing education to ensure he is utilizing the most innovative and safest techniques for his patients.

Dr. Patel believes that Dentistry is an art form by skillfully creating a healthy and a beautiful smile. He is a strong promoter of minimally invasive and evidence-based dentistry. Dr. Patel is proficient in every aspect of General Dentistry, including advanced extractions, Oral Surgery and Endodontic (Root Canal).

Dr. Patel is committed to providing personalized dental care with long-lasting results such as Implants for tooth replacement, Invisalign for a confident smile and full mouth rehabilitation for functional and cosmetic reasons such as Veneers. Dr. Patel enjoys helping his patients obtain significantly better outcomes with minimally invasive and comprehensive dentistry endorsed with guided approaches and CAD-CAM technology. He chooses to implement techniques such as Intra-Oral Color Photos, 3-D Imaging and chairside consultations to educate his patients on their oral health and to thoroughly discuss the treatment recommended to improve the functional and aesthetic aspects of their smiles.

Dr. Patel is an avid Philadelphia sports fan. His other hobbies include traveling, chess, watching movies and sports such as volleyball and racquetball. He enjoys spending time with his family and friends.